We are a participant in the Amazon Services LLC Associates Program, an affiliate advertising program designed to provide a means for us to earn fees by linking to Amazon.com and affiliated sites. With any of our links, we only recommend products or services we use personally or believe will add value. We always have your best interest at heart, so please don't purchase products that you don't feel will be beneficial to your health.
Welcome back to the Raising Healthy Families series! Join us each week as we take a look at different ways to keep your family healthy and vibrant in a not-so-healthy world.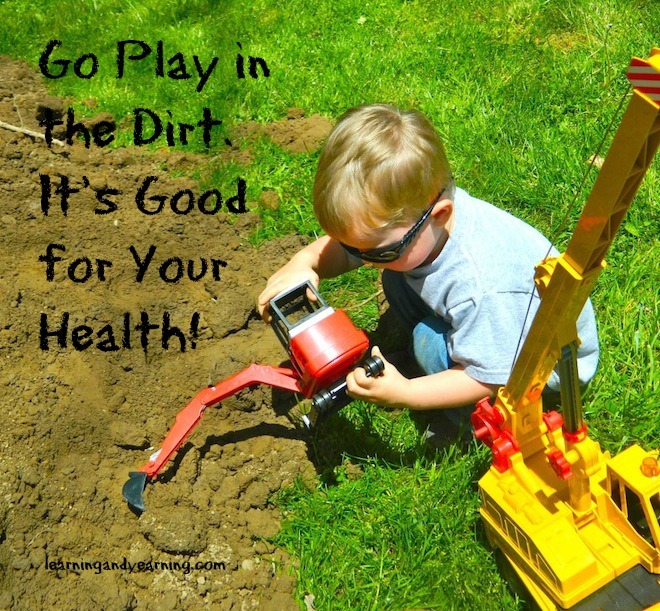 Did you realize that our health is intimately connected to soil? It plays a role in our mental health as well. Read Learning and Yearning's post,  Go Play in the Dirt! It's Good for your Health to learn more about a very special bacteria found in soil which boosts serotonin in our brains. The post has lots of ideas for getting dirty, too! As if you needed help with that. 🙂
Note: This series is designed as a fun and informative compilation to help you and your family thrive. Each post is the opinion of that particular blogger, not necessarily mine or Positively Real Media's.