Welcome back to the Raising Healthy Families series! Join us each week as we take a look at different ways to keep your family healthy and vibrant in a not-so-healthy world.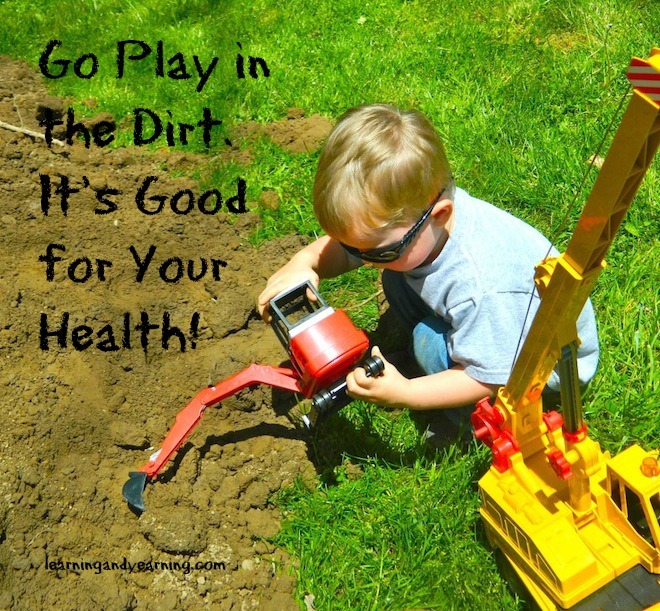 Did you realize that our health is intimately connected to soil? It plays a role in our mental health as well. Read Learning and Yearning's post, Go Play in the Dirt! It's Good for your Health to learn more about a very special bacteria found in soil which boosts serotonin in our brains. The post has lots of ideas for getting dirty, too! As if you needed help with that. 🙂
Note: This series is designed as a fun and informative compilation to help you and your family thrive. Each post is the opinion of that particular blogger, not necessarily mine or Positively Real Media's.